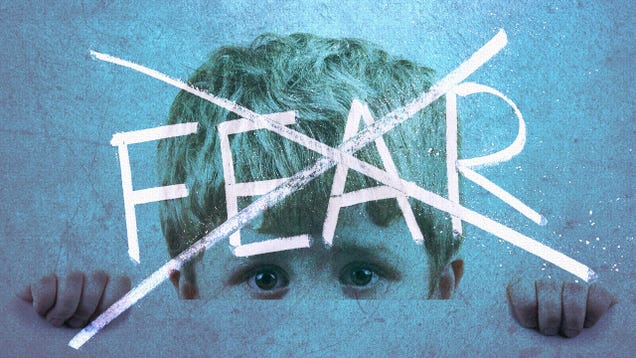 Lisa C. Baker
This post originally appeared on A Fine Parent.
One of the most helpless and frustrating moments as a parent is when our kids have irrational fears, and nothing we say seems to help them cope. It's perfectly natural for a child to be afraid of the dark, of course, but how can we help them overcome these fears?
It may be something common like the fear of darkness or monsters under the bed. Or something completely out of ordinary like the fear of ants, or everyday sounds, or imaginary little men living under the nightstand.