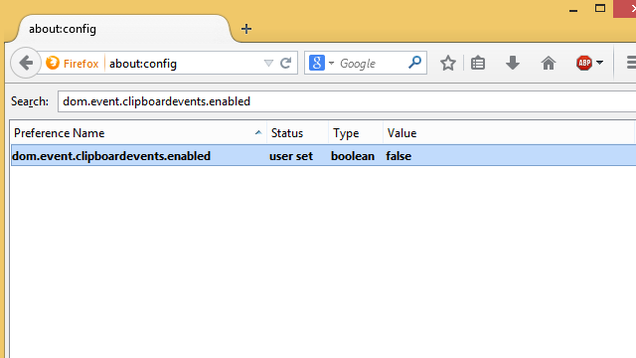 Firefox: Some web sites don't let users copy text or paste their own, like PayPal which won't let you paste a password. This Firefox settings tweak gives you copy-paste functionality when sites try to take it away.
In PayPal's case, they block pasting passwords as a security measure. But if you want to bypass that or simply copy-paste text from any site which doesn't allow it, WonderHowTo tells us how:
Go to about:

config

Search for dom.event.clipboardevents.enabled
Double-click it to change the value to "false"
Restart your browser and you're done! Of course, when it comes to passwords, you are better off using a password generator and manager like Lastpass. But this is still a neat trick for many web sites which don't allow you to copy their text.